Lilian Wittmack Roye (2016)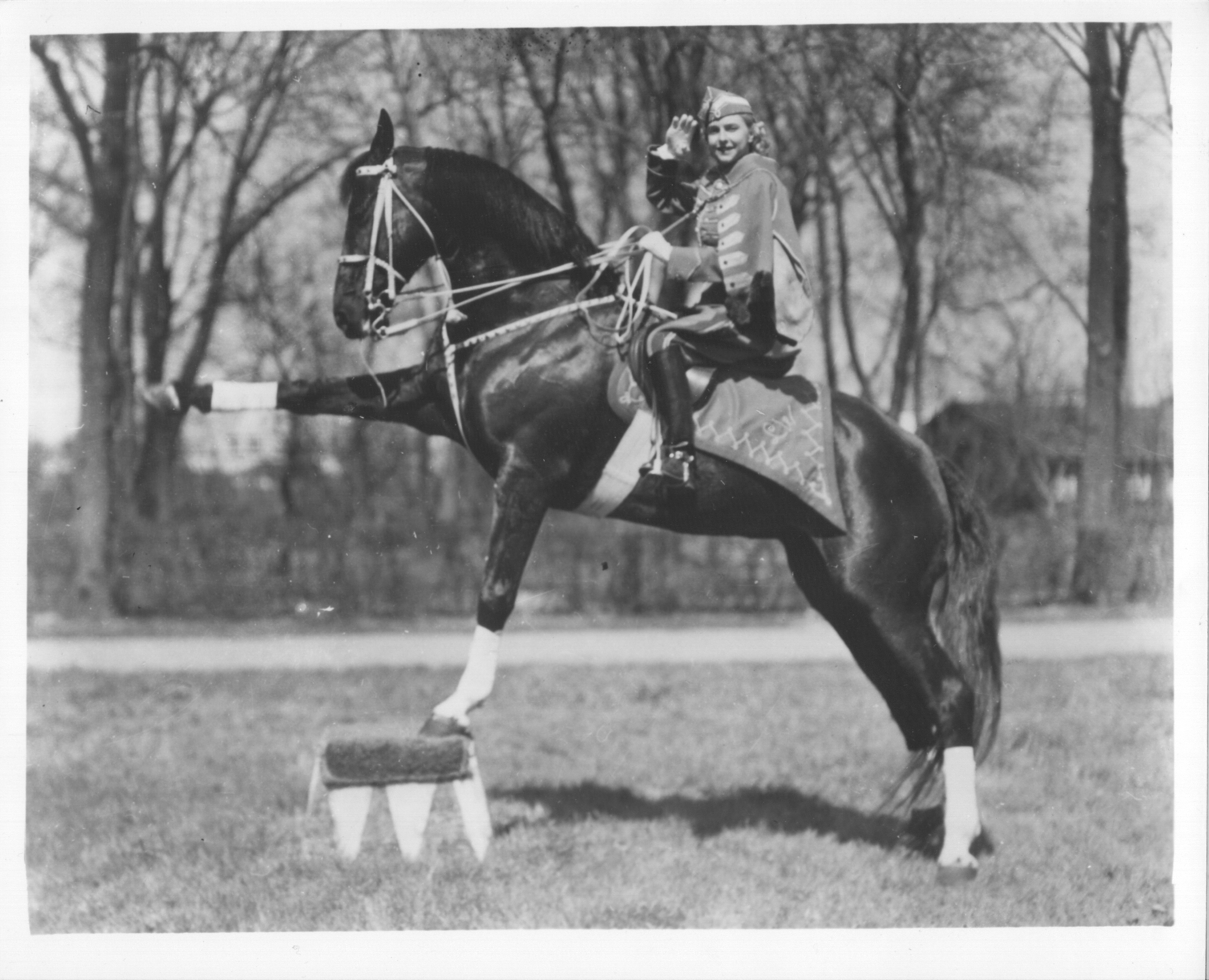 In recognition of her devotion to the development of dressage in the U.S., development of the first recognized dressage shows held in the US, and founding of the International Equestrian Organization; USDF's oldest established and charter Group Member Organization.
Induction Speech:
Early in my professional career in the mid-70s, I had the chance to compete at the York Pennsylvania dressage show. I was aware that it was one of the oldest shows in the country but I had no idea that it was the first recognized dressage show in the United States. Today, when you go to Lamplight or you go to NEDA at Saugerties, or you go to Burbank, or if you go to Global in Florida, it's hard to believe that there was a time when there were no dressage shows in the U.S. Not only were there no dressage shows, but there were no rules and there were no tests. Someone had to start that. And that someone was Lilian Roye. The USDF is proud to give recognition to one of the true pioneers of dressage in this country. Lilian had that wonderful combination of drive and vision to introduce America to dressage competition.
A fascinating woman, Lilian was native of Denmark, immigrating in 1949 on a visa allowing her to work as a performer in "show business". She had already been a "featured artist" with her dressage horses in England when she signed a one year contract with Ringling Brothers. She logged 20,000 miles traveling with the circus and performing with her horses in the coveted center ring. For Lilian, working for the circus was like being on a paid vacation. Lilian was the All-Danish national jumping and dressage champion for six consecutive years. During her amateur career, she amassed the formidable total of six hundred trophies, among which was the challenge trophy for the most difficult jumping event in all Europe, The Grand Prix De Lucerne. Read more